A Parent Engagement Model That Works
Parent engagement is about leading with our ears instead of our mouths.
Administrators and teachers at many schools, particularly in urban areas, often voice frustration at the lack of parent involvement." Based on my nineteen-year career in community organizing prior to becoming a teacher in Sacramentos largest inner-city high school six years ago, Id like to suggest that schools might have more success if they view the world through the lens of parent engagement" instead.
Parent engagement is about leading with our ears instead of our mouths.
Three years ago, I made home visits to newly-arrived Hmong families whose children were in my classes. In those conversations, I asked parents what challenges they were facing in adapting to life in the United States. Learning English was typically the first issue they raised -- it was difficult for them to attend ESL classes regularly because our citys public transit system is not a good one, and, because they needed to speak English in order to get a drivers license, they couldnt use a car either.
One parent said he was impressed with what they had seen their children do at school using our Web site to learn English, and wished they had a computer and Internet access so the whole family could study at home. I asked him if he knew other parents who might have the same concern and interest. If he did, I said, maybe he could bring them together and we could discuss if there was any way to do something about it. He readily agreed.
Several meetings later, the parents, their children, administrators, and teachers at our school had developed a program and secured financing to provide home computers and Internet access to immigrant families so they could use it to learn English. The program, which two years ago was recognized by the International Reading Association as the best example in the world of using technology to teach reading, has resulted in students showing three to four times greater improvement in their English assessments than those in the control group without home computers.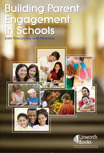 That process, which began by asking parents individually to share stories of their challenges; then moved to them sharing those same stories with other parents; then to working with parents to develop a different interpretation of what might be potential new ways to respond to those problems; and finally moving to a jointly developed action, is a model for an effective parent engagement" strategy.
Parent engagement efforts using that model have resulted in the formation of school/community gardens, increased affordable housing opportunities, safer neighborhoods, and better economic opportunities for families throughout the United States. Research has shown that increased student achievement has also been an important effect of that kind of partnership.
Im not suggesting that parent involvement is bad. Instead, Im proposing that parent engagement" can offer a superior opportunity for schools to work with families to improve their communities, their childrens academic achievement, and their futures.