Just in time for St. Patrick's Day, a student-specific research tool has ranked the 10 most-read Irish authors.
Online research firm
Questia
compiled the list based on the use of the authors' books in a series of libraries. The list includes a variety of literary types from a diverse range of time periods. Poets, playwrights and prose writers are all included.
So don a fisherman's sweater, fire up some corned beef and consider exploring one or more of these Irish authors in class:
10 - Oliver Goldsmith:
An Anglo-Irish writer and poet, Goldsmith is well-known for his novel
The Vicar of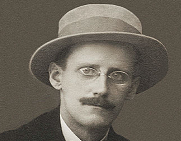 Wakefield
as well as numerous poems. He is also thought to be the source of the phrase "goody two-shoes."
9 - Sean O'Casey:
One of the first Irish playwrights to write about the Dublin working class, O'Casey was involved in groups such as the Gaelic League and the Irish Republican Brotherhood which represented the interests of unskilled laborers.
8 - Brian Friel:
Hailed by the English-speaking world as "the universally accented voice of Ireland," Friel's career as a dramatist has generated classic plays such as "Philadelphia, Here I Come!" and "Dancing at Lughnasa."
7 - Edmund Burke:
An Irish statesman, author, orator, political theorist and philosopher, Burke has generally been viewed as the founder of modern conservatism as well as a representative of classic liberalism.
6 - Jonathan Swift:
Although portions of his work were published under aliases or anonymously, Swift is considered the foremost prose satirist in the English language. In fact, he is known for being a master of two styles of satire—Horatian and Juvenalian.
5 - Samuel Beckett:
Widely regarded as one of the most influential writers of the 20th century, Beckett's works often offered a bleak tragicomic outlook on human nature, coupled with gallows humor.
4 - C.S. Lewis:
A novelist, poet, academic medievalist, literary critic and essayist, Lewis is known for both his fictional and non-fictional pieces. His works have been translated into more than 30 languages and have sold millions of copies.
3 - George Bernard Shaw:
A playwright, Shaw wrote more than 60 plays throughout his life. He examined social problems such as education, marriage, religion, government, health care and class privilege through his work, incorporating comedy into the stark themes.
2 - Oscar Wilde:
Wilde may be remembered for his career as a playwright, but the writer's only novel,
The Picture of Dorian Gray,
has become a classic reference in the mainstream media.
1 - James Joyce:
An Irish novelist and poet, Joyce was one of the most influential writers among the modernist avant-garde of the early 20th century. He is best known for his work
Ulysses
, in which he parallels the events of Homer's
Odyssey
using a variety of literary styles.